Discover other projects and collections
About the internship
Thanks to a generous gift from Darla and Jonathan Garey-Sage, the department offers a 10 week internship for one undergraduate student each year. Interns build and strengthen their experience working with collections, exhibits, or outreach while still in school in order to strengthen their resume towards employment after graduation. The program is intended to support students in social sciences and humanities and is open to students in the College of Liberal Arts.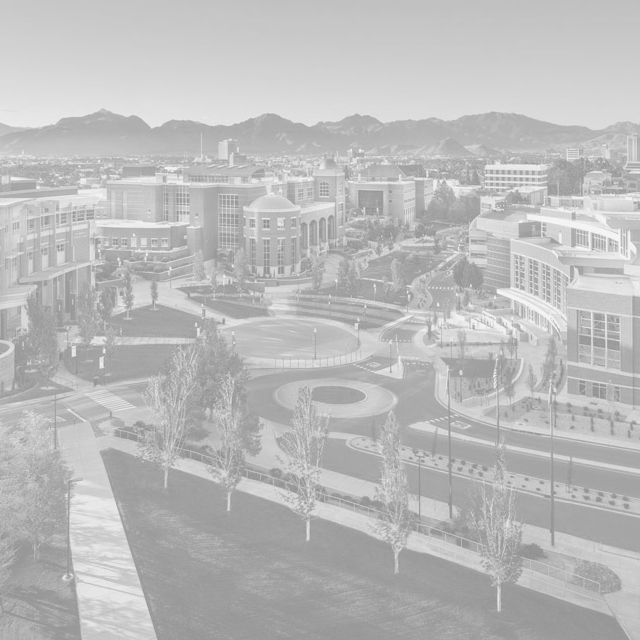 2022
Intern: Taryn Trapani
Areas of study: Major- Art History, Minor- Museum Studies
Project: Research and planning for the UNR 150th Anniversary Exhibit to take place in 2024.
Taryn's reflections
The last couple weeks have been very productive as I continue to gather information and peruse through the archives, closed stacks, and artifact collections; and finding materials that will tell the story of the history of UNR.
I looked through old ledgers that documented the beginnings of the ROTC, circa 1900. Young men were required to attend as part of their schooling as well as wear the uniforms while on campus. They would be graded in accordance with the drills and their ability to maintain a proper uniform. The ledger documented their names, titles, attendance records, and test scores. It also included notes when the officers in training were not wearing proper uniforms or if they were untidy.
The student and illustrator of the Sagebrush John Kennedy was a delightful find. He has an archive of materials that include drawings of the Wolf Pack athletics, western themes, campus life, and politics. He created a cartoon entitled "Campus Kitty and Casino" that combined humor and student life together; a wonderful addition to the Sagebrush newspaper.
It was also brought to my attention that Hollywood took a liking to our beautiful campus and there were a number of movies filmed at the University during the mid-20th century. Craig Sheppard has a cool illustration of the period and there are many photos that show the actors in various places like the quad, dining hall, and classrooms. Some of the titles include Mother is a Freshman, Mr. Belvedere Goes to College, and Andy Hardy's Blond Trouble.
The athletic history of the University is extensive. It was a few days of researching athletes, statistics, and newspaper clippings that account the wins, losses, and achievements of individuals and teams. I thought it would be fun to trace the history and evolution of the facilities, the mascot, the cheerleaders, and the spectators over the years. Nevada didn't become the Wolf Pack until 1922. We were the Sagebrushers and sometimes the Sagehens. A Sagebrush newspaper article from February of that year features a thoughtful consideration of an appropriate new name that would demonstrate the spirit and tenacity of Nevada athletics.
"Why all this agitation for a new name?", many students have asked. – "What is the objection to Sagebrushers or Sagehens?" "Sagebrushers too long… headline writing is an art in itself." "Pomonans are Sagehens … the meek and inoffensive Sagehen in no way, shape, or manner can be construed to symbolize NV's fight or do-or-die determination" … "A Desert Wolf: Did you ever see one in his natural state? A silver gray brute of a beast, whose main characteristic is Endurance and who will fight as long as a spark of life is left in him."
The last week was a good opportunity to finetune research in the other areas of development of the University such as the University HS that would be eventually dropped once the area school system reached a point to prepare young people in their corresponding districts and allow the University to set a higher standard for admissions and level of education. Extension programs began outreach in the 50s bringing educational services and knowledge to a broader Nevada and included two year programs by mail, night classes, and 4H clubs. The School of Nursing and School of Medicine would come to be in the 1960s, as well as the Planetarium that allowed for inspiration and wonder in the field of science, atmosphere, and astronomy. Reno would evolve into what it is today: a top research institute and hub for innovation. Notably, the Universities in Reno and Las Vegas became arboretums for the state of Nevada in 1985. The rich greenery that dots and spans the landscape of the campus is evidence of this.
With a month remaining in the internship, I will now be moving to organize the different areas of the exhibition space. This includes designating where to place the various themes of the exhibit, narrowing down photos and stories, and writing up the wall text. We are seeking priority in representing the diversity in students and participation. The purpose of this internship project is to tell the story of the University. A lot of amazing people from all over the globe have contributed their generosity, brain power, and effort to create this plot of hope and opportunity. I think this exhibit surrounding the sesquicentennial birthday of the University will bring context, spark pride, and allow for acknowledgement of what a wonderful place this really is.
Taryn Trapani
Student Intern
Taryn Trapani
First Month Reflection July 1, 2022
My name is Taryn and this is my first reflection in regard to my newly acquired student internship at the University Special Collections and Archives at UNR. I have been tasked with gathering ideas and organizing materials and objects that will be used in the university's sesquicentennial celebration exhibit on view in 2024. My goal is to tell the story, honor the history of the university and all the people that have made it what it is today. I've learned so much about the university from its humble beginnings in Elko in 1874, its move to Reno, to the ongoing developments in education, programs, facilities, and the thriving expansion that has bloomed over the last 150 years.
The first two weeks laid the foundation of the project and required me to learn about the development and progress of higher education in the state of Nevada. I researched, browsed the special collections website and digital archives, and read a couple books that allowed me to understand the timeline of the university, the important people, and the events that were noteworthy and implemented progress or change in some way.
The team of people I work with in the department have been so helpful and supportive as I familiarize myself with the collection and how it is housed in the closed stacks, shelves, flat drawers, and of course the magnificent MARS. I have to say, along with looking at and handling interesting and fascinating files, letters, and artifacts of history, simply using and observing the awe-inspiring MARS has been a treat. There are multi-faceted programs that communicate and work together to keep this well oiled collection machine going.
It has been such a pleasure and positive learning experience thus far and I look forward to coming here every day I work. I try to work between 15-20 hours a week. It's exciting to be in this environment doing what I hope to do as a career in the nearing future. I am so grateful for this opportunity to be hands-on and be in this department that fosters my growth as a future museum professional and researcher. This project has given me pride in what I'm doing and also pride as a student here at the University of Nevada, Reno. Contextualizing its history makes me appreciate this place and time in my life that much more.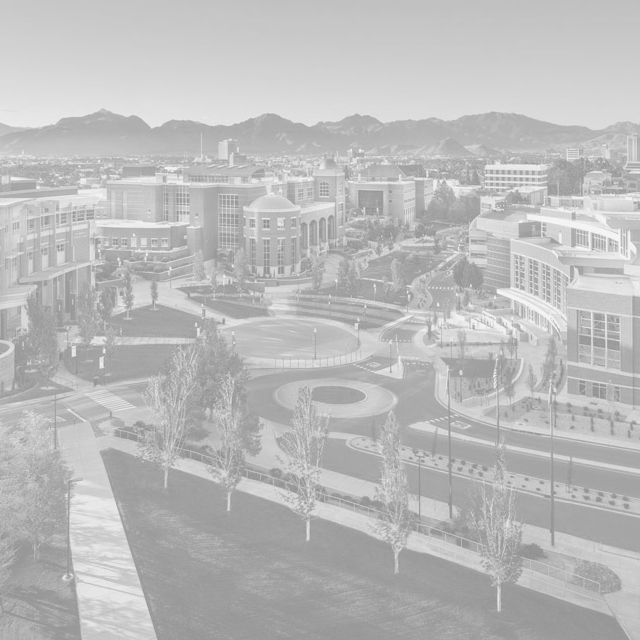 Kaitlyn's reflections
My ninth week of the Jonathan and Darla Garey-Sage Internship has consisted of editing the finding aid I created last week. Most of the editing was cutting out unnecessary information or wordy sentences. Editing was difficult because the administrative history is very complex with a lot of information. It is difficult to cut out information without making the reader lost and confused. The company made many deals with other companies that resulted in new properties and company name changes seen throughout the collection. A lengthy, yet clear and detailed history is necessary to understand the collection. After I finished editing my finding aid, I continued inventorying the cyanotypes. I want to look at as many cyanotypes as possible before the white glove event next week so I can choose good photos to display. I am really excited about the white glove event, but I am sad that the internship is coming to an end. I enjoyed working with the collection and learning about mining. However, I heard about another mining project in the department that I am hoping to work with. The new project will consist of picking out items for a mining exhibit next year, which sounds fun and interesting.
My eighth week of the internship has been very interesting. I started to write the finding aid for the collection and I am almost finished with it. I have written the administrative history, series, date, and scope and content sections. All I have left to write is the abstract, which is the hardest part. I think it is difficult because I often struggle with being concise and straight to the point in my summaries. I am worried that I will make it a little too long by including unnecessary information. I really enjoyed writing the administrative history, which is the longest part because it requires a lot of research. I have an investigative personality and love to research new things. I learned a lot about the company history, which is quite complex. The company changed hands and names several times. It also made agreements with other companies for mining ventures. My favorite part about the research was that it made the collection make more sense. I had questions about the various mines and company names I saw in the collection. Now I know how and why those documents got into the collection.
This week I worked on inventorying the cyanotypes and processing the collection. I got through a few photo albums of the collection, but will not be able to inventory all of them because of time. Another student will have to inventory the rest of the cyanotypes. I also processed the first box of the collection by putting all of the items into labeled folders and put them into a new box. I have not started arranging the collection yet. I will start arranging the items when I have finished the initial processing. Today, I learned how to format and write a finding aid. I also started researching for the administrative history and abstract of the finding aid. I'm learning about how and where the company began mining. I will be focusing on creating the finding aid today and next week. The process is new to me because I've never created a finding aid before, but I'm excited to try it out.
I finished inventorying the boxes of materials and started inventorying the cyanotypes this week. I am excited to go through all of the photos because they have been interesting to look at so far. A lot of the pictures I have seen depict operations and equipment. One photo that I thought was interesting was a group of men in hazmat suits giving oxygen to another man. I also saw several images of explosive powder being put into the ground in preparation for an explosion. I will likely finish inventorying the cyanotypes next week. I met with Kim and Ian this week to discuss processing and arrangement. We decided to arrange the collection by business function. We decided on categories such as correspondence, operations, prospects, cyanotypes, and PR. I also learned how to label processing folders and how to arrange the collection into them. I will be going back and forth between processing the collection and inventorying the cyanotypes. I have never processed and arranged a collection before so I'm sure I'll have many questions, but I'm excited to get started and learn.
My fifth week of the Johnathan and Darla Garey-Sage Internship has been more inventorying. I am almost finished with the last box of the collection and will move on to the cyanotypes next. The last box of the collection had 3 boxes of letters, telegrams, and documents that I had to sort through. Most of the material is easy to describe and organize, but the letters are a bit more challenging because of the quantity of them. I am almost finished with my second to last letters box. The letter box I'm working on now has a lot of court case documents inside whereas the previous box was full of telegrams. I am excited to go through all of the cyanotypes next. I hope to finish inventorying within a week and a half. Once I finish, I will come up with an arrangement for the collection and move on to processing the collection.
During my fourth week of the Johnathan and Darla Garey-Sage Internship, I made a lot of progress inventorying boxes. I have one more box to inventory before going through the cyanotypes. I found two more letter boxes that contained tons of letters from the cashier, business manager, and chief clerk to various employees, doctors, and businesses. I also got good news about an event for the collection. On August 7th, we will be holding a white glove event for the donors. I think this will be a good opportunity for the collection to be displayed, shown off, and appreciated rather than kept in storage boxes for years. I am also excited to meet all the people that donated to the event to give them gratitude. I know this is a great opportunity and I wouldn't be doing it without them. I know one of the donors is an anthropologist so that will be a great opportunity to connect, give thanks, and network. I will be continuing to inventory next week, but I believe next week will be the last week on inventorying.
My third week of the Johnathan and Darla Garey-Sage Internship has been focused on inventorying. I am still going through the boxes of the collection and describing the items I find. I found three boxes full of letters and business documents this week. I have enjoyed going through the documents because I feel like I am going back in time and learning about the processes of mining. The process of describing is interesting, yet time consuming. I believe taking my time now will pay off in the end when I am forming my finding aid. The most exciting part of the week was finding a letter made out to a possible relative of mine. Much of the collection comes from the Ely and Elko area. My family emigrated to Carlin, Ely, and Elko from Switzerland in the late 1800s. One of the letters from 1907 was made out to someone with the last name of "Opdyke," which is a family name of mine. It was definitely an exciting moment for me to not only connect with the past, but also my family in a way. I am excited to see what else I find in the collection! Next week I will continue inventorying because I have a lot more to do and it is a long process.
My second week of the internship was exciting because I started inventorying the collection. On Monday, I finished reading about arrangement and description. I made a timeline for how I would handle the collection. I then read about how to handle important documents and cyanotypes before starting to inventory. I enjoyed going through the items in the collection and describing them in the excel sheet. I have gone through almost three boxes of the collection. I found a lot of Nevada Consolidated Copper Annual Reports in one of the boxes. Some of the reports contain panoramic images of the pits as well as panoramas color-coded by materials. If an exhibit for the collection is made, I think these would be great for the display and showing how the pits changed over time. I also found a small cardboard infographic showing the process of making copper. I am currently going through letter boxes that contain many paper-clipped reports, documents, and data. I will likely continue going through these documents on Monday because there are many of them. It will take about 2 or 3 weeks go through the entire collection and cyanotypes. I am trying to be as thorough and timely as possible.
My first week as the new Johnathan and Darla Garey-Sage intern has been a wonderful experience. I was initially exciting to start working with the consolidated copper mine collection because of my interest in archaeology, geology, history, and photography. I wanted to gain more experience in archival and museums settings while learning the history of mining and photography. The internship began with an introduction to archival studies, mining, and photography. I was relieved to get background information for the collection because I was nervous about jumping right in. My first day consisted of reading about archival studies and processes. My task was to compare and contrast archives to my own field of study. Comparing and contrasting helped me simplify archival studies by relating archives to what I already know. My second day was spent reading about the history of photographs and photographic processes. On the third day, I was tasked to describe some photographs by format and process. This task is important because the copper collection has many cyanotype photographs. Gaining knowledge and practice working with photograph has prepared the new collection. My next task is to come up with a timeline for the project which I will start this week and finish next week.