Tips for using content in the Digital Archive
Whether it is answering common questions or digging into a more difficult issues, or team is here to help!
Is there a way to download an object?
Yes! Much of the content in the Digital Archive can be downloaded and used according to the rights spelled out for each object.
Downloading content
At the top-left corner of the image/item, look for a dotted square with scissors. Clicking on this will take you to a page with a persistent link, and options to print and download the image.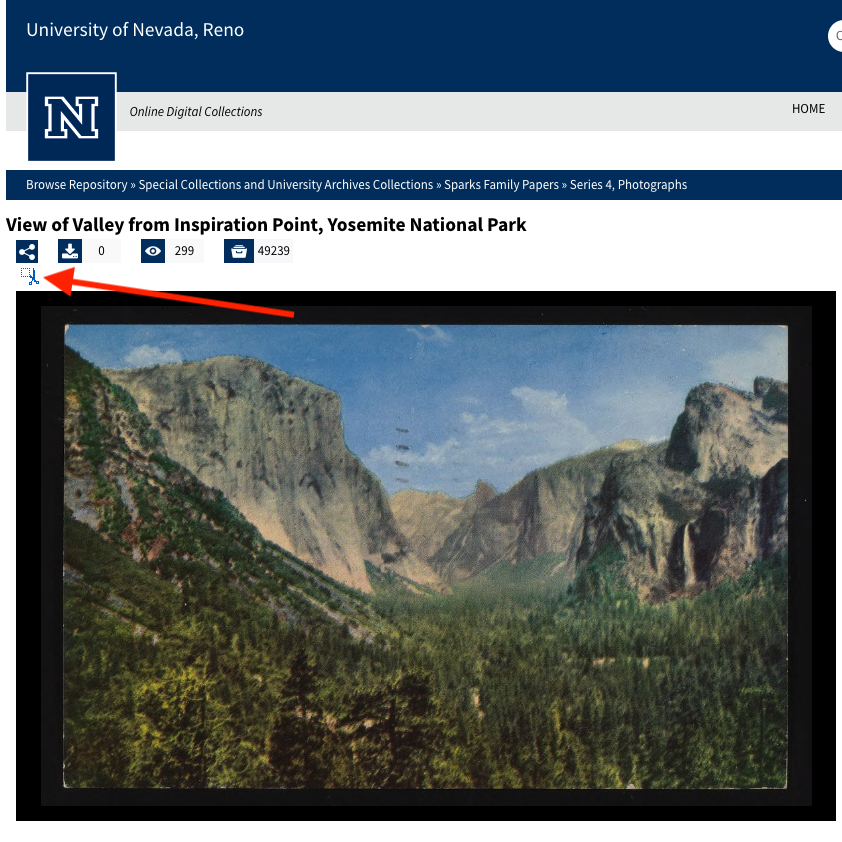 How do I cite an object?
To cite the item, find out more about it, or look for similar topics, check out the shaded area below the image.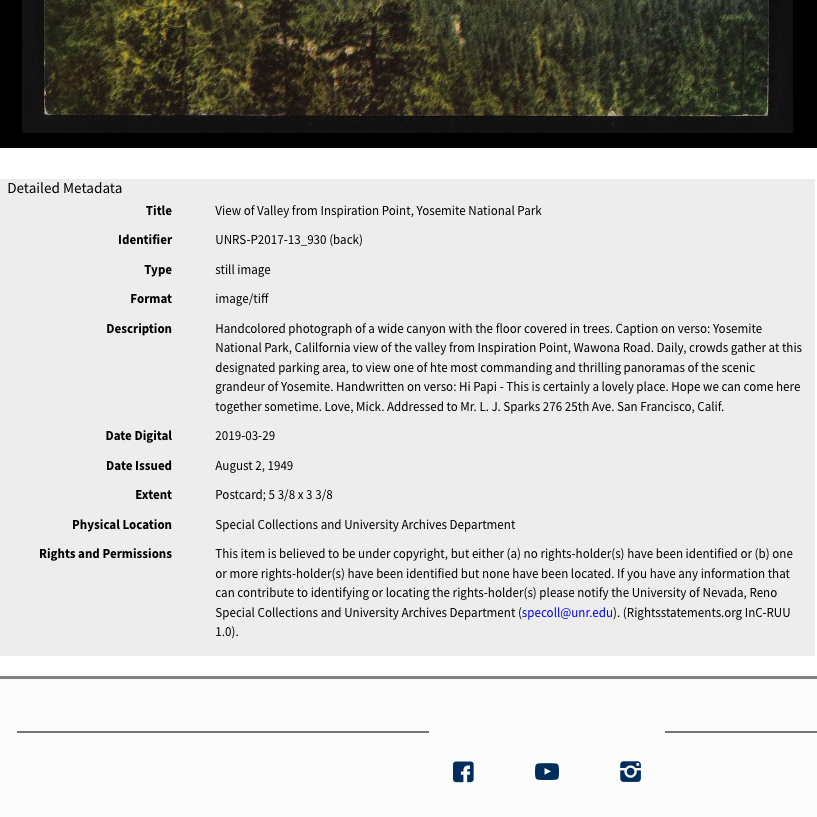 What does the metadata tell me?
This metadata block is where you'll find detailed information about the item and the digital copy. Most of the time, everything we know about an individual image can be found documented here. If you need something scanned at a higher resolution, please contact our team using the help form.