Lendable technology
VR equipment, maker supplies, audio equipment, video cameras and other items can be checked out on a short-term basis at a variety of campus locations. There is no cost to check out equipment for students, faculty and staff with valid University IDs.
@One digital media equipment checkout
Open Monday – Friday 9 am - 5 pm
All lendable technologies available at the @One can only be checked out to University of Nevada students, faculty, and staff in support of University-related research, outreach, events, and educational activities.
Checkout periods may vary according to equipment. Reservations can be made in-person or by contacting the @One at (775) 784-4924. For more details, please contact Luka Starmer at lstarmer@unr.edu.
Looking for items to help you focus?
The University Libraries provide a variety of sensory processing tools that can help you stay focused and study.
View available items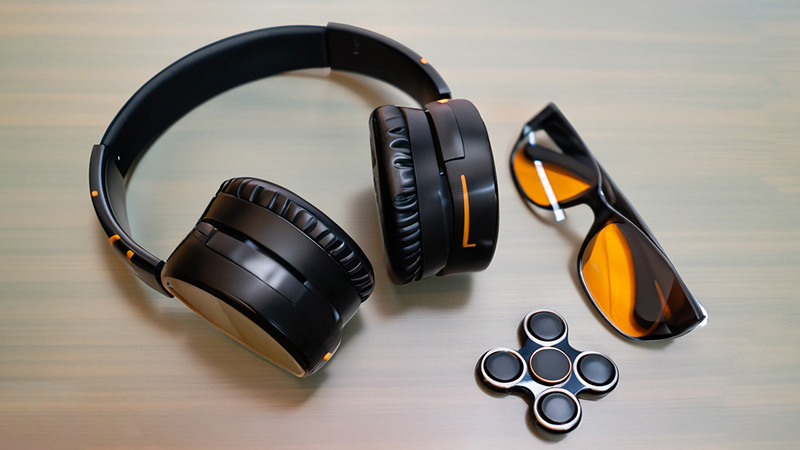 ---
Terms of use
Equipment check out to non-University entities such as clubs, community non-profit groups, or commercial entities is prohibited regardless of whether the person checking out the equipment falls under the student, faculty, or staff designation.
Persons checking out equipment are wholly responsible by recorded name for the care and well-being of the equipment. Evidence of rough handling or damage to the equipment could result in removal of check out privileges and/or fines equivalent to the replacement cost of the damaged equipment.
Because of the highly technical nature of some pieces of equipment, training may be required before check out is authorized.
Equipment may be removed at times from the general pool in support of class instruction and special projects.
When checking out limited equipment or during peak times of demand, prioritization is given to support of instructional-related projects and class assignments.
Users may be barred from access to equipment if they are found to be in violation of this policy.
Traveling internationally for research?
The @One's international laptop program offers loaners for research faculty travel. Loaners are required for faculty travel to high-security risk countries.
View program details