Mackay School of Mines Building dedication, June 10, 1908. ID: UNRA-P222-1

Explore the Libraries' guide to planning your celebration
Getting started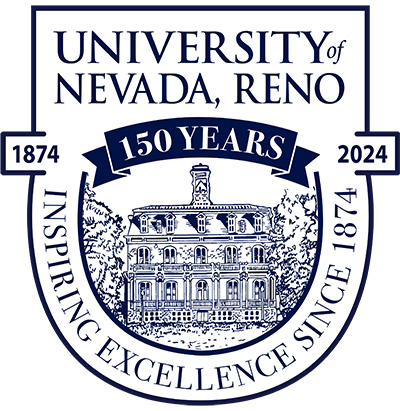 As the University's 17th President Brian Sandoval said, "Since the University of Nevada, Reno first welcomed students to classes on Oct. 12, 1874, the University has been a place where dreams do matter, and where dreams can be realized for the good of all."

It is in this same spirit, for the good of all, that the University Libraries offer this helpful, informative, user-friendly resource hub to help guide and assist those on campus working on planning their own unit or department 150th Anniversary celebration using Libraries materials, collections, lendable technology, printing resources and more. Libraries experts and librarians can assist users in finding materials needed, locating historical photographs, identifying event planning resources and much more.

The University's 150th Anniversary kicks off October 2023 and runs through October 2024. The time to start planning is now! Partner with the Libraries to make your celebration a memorable success!
How we can help
Partner with the University Libraries as you work to plan your unit or department's 150th Anniversary celebration