The Nevada Writers Hall of Fame was conceived by former Friends of the University Libraries President Marilyn Melton in 1988. She envisioned two purposes: an annual event honoring Nevada's finest writers, and a stimulus to encourage excellence among emerging writers in the Silver State.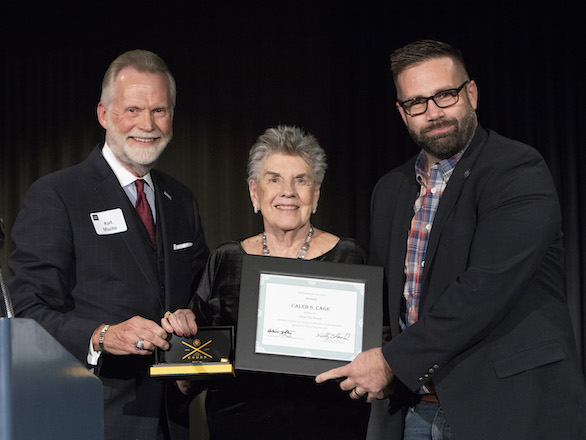 The first selection committee met at Marilyn's home and chose Robert Laxalt and Walter Van Tilburg Clark as the recipients. Since that time, the Hall of Fame has become an annual event.

The names of all the authors who have been inducted into the Nevada Writers Hall of Fame are now prominently displayed on a wall of honor in the Leslie Harvey and Robert George Whittemore Tower Entry and Reception Gallery of the Mathewson-IGT Knowledge Center.

Honorees are selected based on their body of work, critical recognition, and a strong connection to Nevada through the themes of their writing or residence in the state.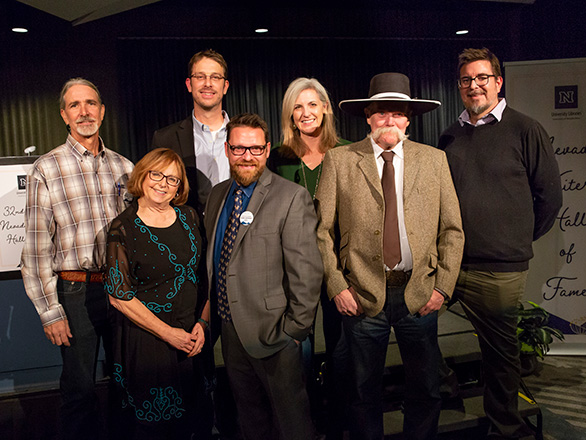 The Silver Pen Award was established in 1996 as part of the Nevada Writers Hall of Fame to recognize writers who work in or write about Nevada, are in their mid-career, and have already shown substantial achievement.

The award is designed to honor their talent and encourage other emerging and mid-career writers. It is hoped through their outstanding work they may one day be inducted into the Nevada Writers Hall of Fame.