2019 Writers Hall of Fame Inductee- Robyn Carr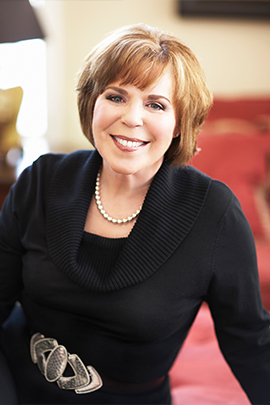 Robyn Carr was an Air Force wife and a young mother of two when she started writing fiction in the mid-1970's. Since then, she has become one of the world's most popular authors of romance and women's fiction, with 11 of her novels reaching the number one spot on the New York Times Best Sellers list. Robyn's novels have spent nearly 250 weeks on that prestigious list and have sold over 27 million copies worldwide.
In addition to her wildly popular contemporary romance series — which include Virgin River, Thunder Point and Sullivan's Crossing — Robyn also writes stand-alone women's fiction. Her recent novels have landed on the New York Times, USA Today, Publishers Weekly and Wall Street Journal best sellers lists, and Netflix is currently producing a 10-episode series based on the Virgin River series, set to premier in late 2019 or early 2020.
Robyn is now living her dream of writing one stand-alone women's fiction novel and one contemporary romance per year. She makes her home in Las Vegas, Nevada, and loves spending time with her two grown children and grandchildren.
2019 Silver Pen Recipient- Caleb S. Cage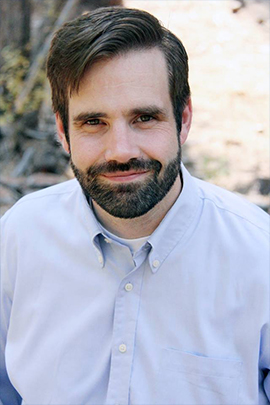 Caleb S. Cage is a veteran of the United States Army and a native of Reno, Nevada. A graduate of the United States Military Academy, West Point, he served as a field artillery officer from 2002 to 2007, including time as a platoon leader in Baqubah, Iraq in 2004, and as an information operations battle captain in Baghdad in 2006. He is the author of Desert Mementos: Stories of Iraq and Nevada, War Narratives: Shaping Beliefs and Blurring Truths in the Middle East, and the co-author of The Gods of Diyala: Transfer of Command in Iraq (2008) with Gregory M. Tomlin. His essays and fiction have appeared in War, Literature, and the Arts, Red Rock Review, High Country News, Small Wars Journal, and various other publications and anthologies.
Leading up to the 32nd annual Nevada Writers Hall of Fame, Caleb S. Cage will present a reading and discussion of his work at Osher Lifelong Learning Institute on Moana Lane on Friday, October 4th at 5:30pm. This event is free but RSVPs are kindly requested by October 1st.
Nevada Writers Hall of Fame Sponsors
---
Lead
Joe and Cathy Guild / Clark Guild Jr. Foundation Trust
KNPB
Marilyn Melton
NAI Alliance / Kelly & Annette Bland
Joan Zenan
Literary Lion
Laureate
Bibliophile
Jack and Maud-Kathrin Carl Crowell
Ruth Gregory
Dr. Jim & Betty Hulse
Dr. & Mrs. Loomis
Millie Mitchell
Janice Pine
S. Sepahpour in honor of Hap Morehouse
Linda Wyckoff
Patron Donors
Dr. Francis & Judith Hartigan
Bob & Susie McQuaid
Regent Rick & Cathy Trachok
Thomas H. Cook
Silver Pen Donor
Scholarship Sponsor
Wine Sponsor