Nature and Man: The Warm Philosophy of Dr. Church
James Edward Church Leaving Big Meadows cabin while on a snow survey. Item identifier: NC96_22_53_6_2.

Explore several facets of Dr. Church's work and approach to nature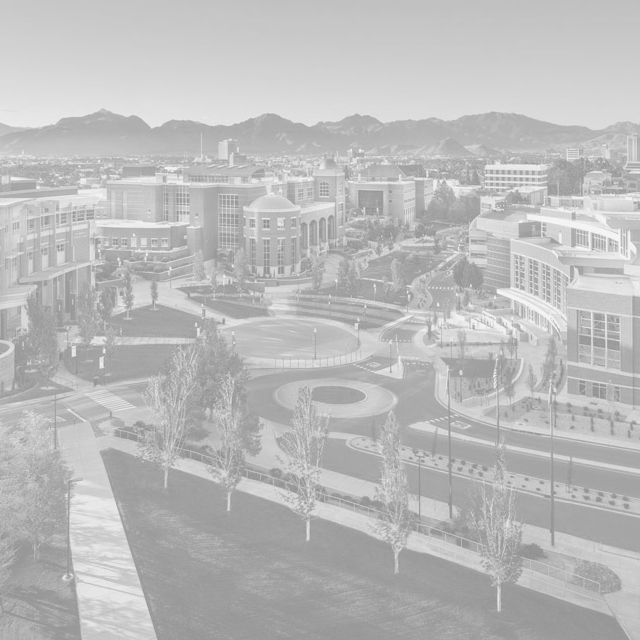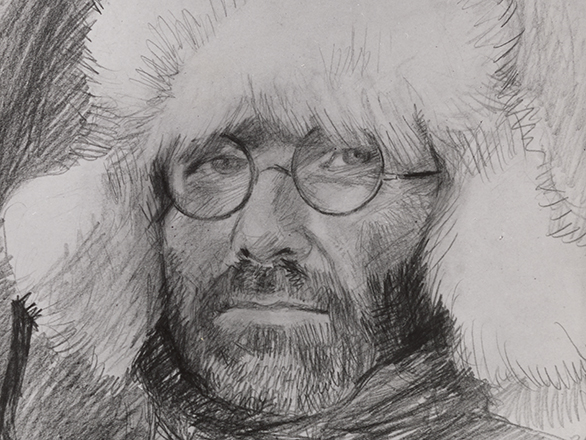 Snow surveying's father
Dr. James Edward Church, Classics professor at the University of Nevada from 1892 to 1939, seemed an unlikely candidate to become the father of snow surveying. His love of nature and adventure, along with seeing a need for forecasting streamflow, led to his development of the snow survey. His classical training and outlook inevitably informed his approach to snow science, adding beauty and humanity to a subject apparently cold and remote.
Dr. Church's mission and vision
The phrase "nature and man" encapsulates Dr. Church's mission and vision. In his Greenland expedition diaries describing his second expedition to Greenland in 1927-1928, Dr. Church wrote of his colleague Helge Bangsted, "We have much in common and seek similar ends. 'Poems and love stories' are his. Nature and man are mine" (vol. 3, p. 22-23). On another occasion, he and expedition director Dr. William Herbert Hobbs speak of their shared love of Greenland and its people. Dr. Church writes, "With the [Inuit], he [Hobbs] feels that 'Nature is great, but man is greater.' But to me 'Man is great and Nature infinite'" (vol. 1, p. 32). He did not value one above the other, but sought to benefit both.
Dig deeper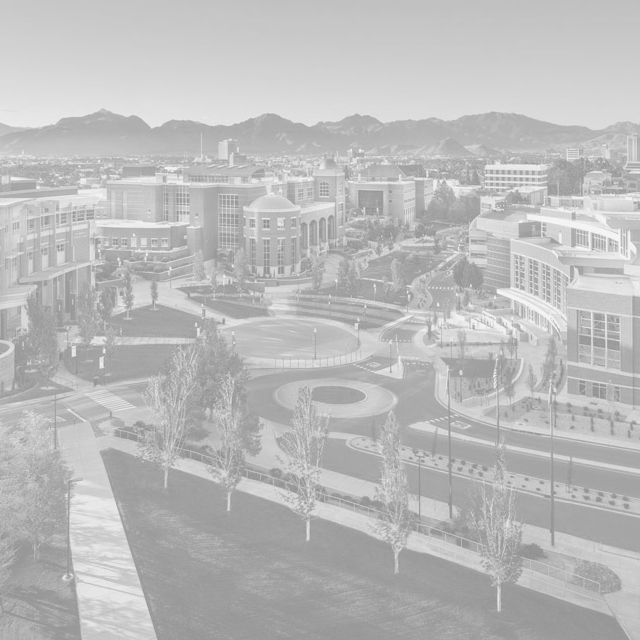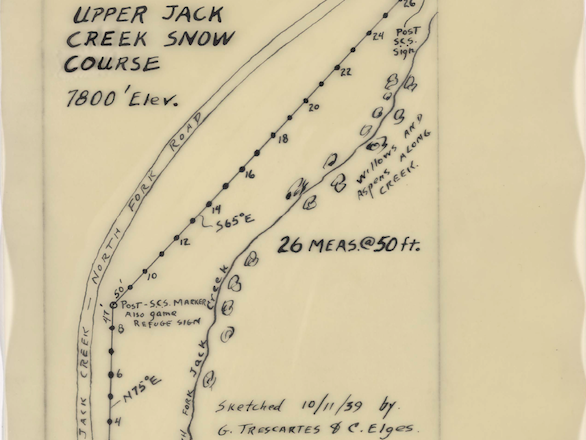 Explore the physical papers
The Special Collections and University Archives Department holds the James Edward Church Papers, including the Greenland expedition diaries.
The full collection is described in the finding aid.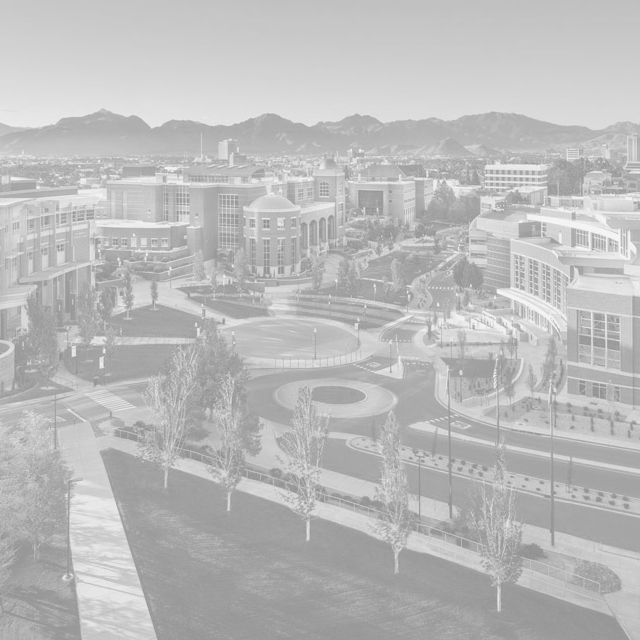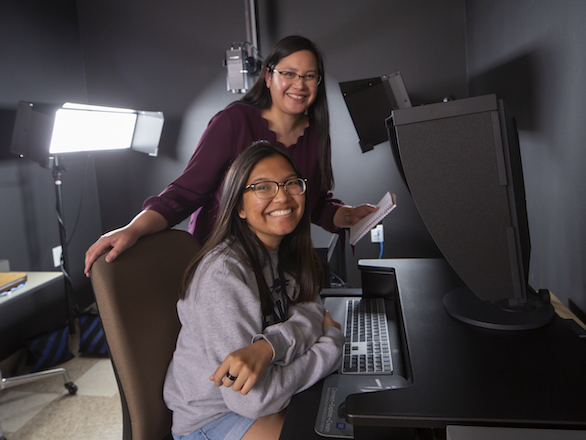 View materials online
In the past, only a limited sample of Dr. Church's papers was available for viewing online. The ongoing project to systematically digitize materials from the collection grew out of a partnership with the Church family and involved a team drawn from departments throughout the Libraries.
About the exhibit
A hybrid experience
This site serves as a digital component to accompany the physical exhibit entitled "The Incredible Dr. Church: From Classics Professor to the Father of Snow Surveying." The physical exhibit debuted at the Mathewson-IGT Knowledge Center, and is now on display at the Prim Library at the University of Nevada, Reno at Lake Tahoe.
Digital exhibit credits
Shelly Sarfati- Curation and text
Digital Services team- Digitized images
Works cited
Dr. Church pulling sled with goods while leaving Big Meadows Cabin, James Edward Church Papers, NC96_22_53_6_2.
Greenland expedition diaries: volume 1, James Edward Church Papers, NC96_13_3_1.
Greenland expedition diaries: volume 3, James Edward Church Papers, NC96_13_4_1.
Print of hand-drawn portrait of Dr. Church in Greenland by Arla Knudsen, James Edward Church Papers, NC96_22_72_30.