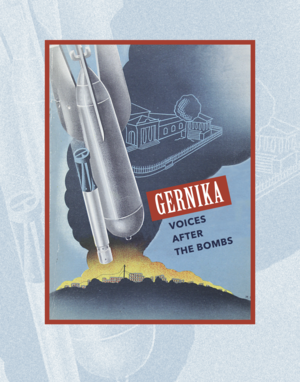 The bombing of cities and civilians during wartime has been a constant of history even before planes became war guns. On April 26th, 1937, Gernika, the sacred city of Basque People, was destroyed and more than 2,000 people were killed by the action of the Nazi Luftwaffe and the Italian Air Force, acting under Francisco Franco's command.
The bombing of Gernika was one of the first actions of the Condor Legion, a real-life training for the Nazi's Blitzkrieg. The methods developed by this unit served as a model for the bombings by Luftwaffe during the Second World War.
Eighty years after this event, the voices of those who witnessed the destruction of Gernika should remind us that suffering is real, and children die under these horrific bombs. Even today, in recent times, we continue to see images of screaming and crying people on social media and television. These bombings continue to impact the lives of people around the world.
The Jon Bilbao Basque Library is hosting the exhibit Gernika: Voices after the Bombs. Its goal is precisely to give voice to whose who suffered the bombing and its aftermath. The exhibit comprises a selection of six witnesses testimonials about the pain experienced by Gernika's inhabitants. These testimonials have been translated into English, audio-recorded, and complemented with a mural of pictures of the ruins of Gernika.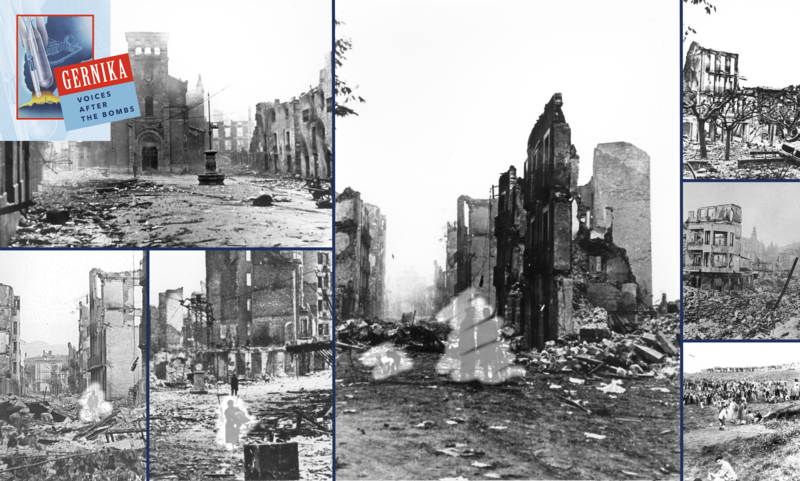 The exhibit has been developed by Xabier Irujo, from the Center for Basque Studies, Iñaki Arrieta Baro and Shannon Sisco, both from the Basque Library. They had the support of Mikel Amuriza, Edurne Arostegui, Daniel Fergus, Jill Stockton, Kathleen Szawiola, Irati Urkitza-Ansoleaga, Kyle Weerheim, and Joseba Zulaika in translations, marketing, and multimedia development.