A catalyst for creative learning
The Makerspace works with instructors from across campus to create custom making experiences for students at all levels that directly support course student learning outcomes, as well as introduce transdisciplinary skills and competencies. We have seen makerspace assignments enrich learning and foster creative thinking in a variety of disciplines from the sciences to the humanities.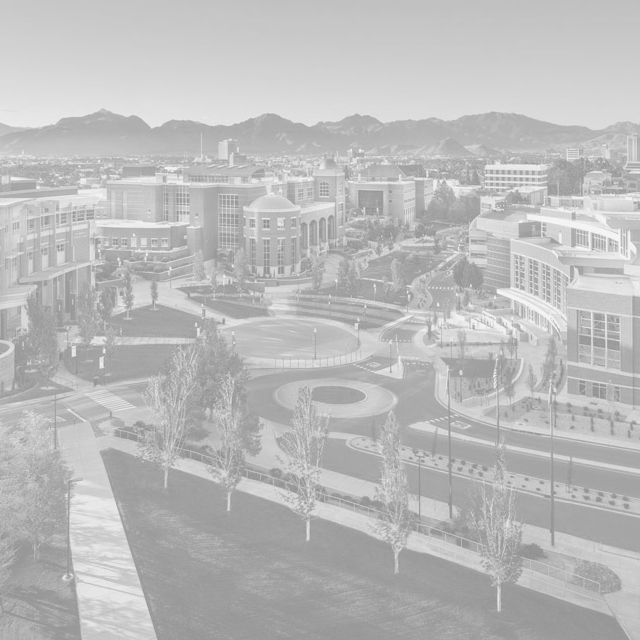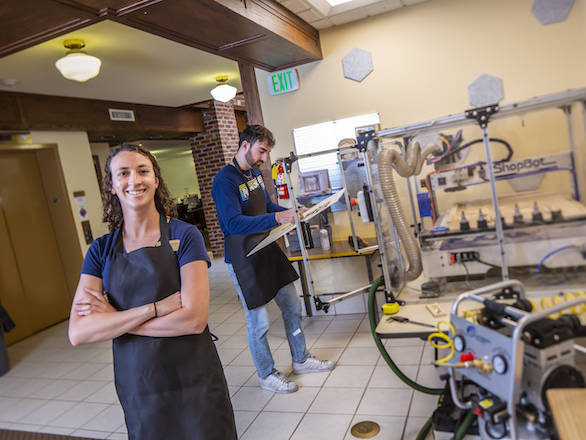 The Maker Competencies
The Makerspace works with instructors to align making assignments and projects to existing student learning outcomes with carefully selected maker competencies. This type of curriculum mapping, utilized with our maker competencies and assessment rubrics, enables instructors to make visible the learning acquired through project-based assignments and courses that situate students as creators.
Selecting and mapping competencies to courses and assignments is an individualized process. Makerspace librarians work with each instructor to apply these competencies in the unique fashion that makes their use meaningful to them and their students.
Our learning experiences may include both in and out of class time in the makerspace and are not only engaging and fun for the students, but also serve in direct support of their academic achievement.
The Maker Competencies
Identify and articulate a need to create.
Analyze and explore ideas, questions, problems, and potential solutions.
Create effectively and safely.
Assess the availability and appropriateness of tools and materials.
Prototype using iterative design principles.
Develop a project management plan.
Engage in effective teamwork.
Employ effective knowledge management practices.
Apply knowledge gained into other situations.
Understand ethical and intellectual property issues surrounding making.
The maker competencies were created by the University of Texas at Arlington's Library FabLab and revised with the University of Nevada, Reno's DeLaMare Library Makerspace and other partners through funding provided by two Institute of Museum and Library Services (IMLS) National Leadership Grants.
Design Thinking
In addition to our maker competencies, the Makerspace also provides instruction and making activities based on the design thinking framework. Design thinking is a human-centered methodology for creative problem-solving. It employs empathy, brainstorming, prototyping, testing, and implementation. While often employed in engineering and entrepreneurial fields, design thinking can help students in any discipline learn how to develop innovative solutions for complex problems.
We provide tailored instruction sessions that focus on one or more of the design thinking components and support the course learning objectives. We teach both introductory and advanced sessions and our design thinking sessions can be held in the makerspace, regular classroom, or even virtually depending on the learning outcomes and design of the course.