Searching for a specific book or ebook
---
The University Libraries have access to over a million print books and a constantly increasing number of ebooks. The most comprehensive way to find both formats is by entering the title of the book in quotes into the Library Search box on the library homepage.
Book
---

From the search results, use the filters on the left side of the screen under Refine my results to limit your search to find only Books. Under the filter Resource Type, check the box in front of Books then click on the green button labeled Apply Filters. You may have to click on Show More to see all of the resource types available.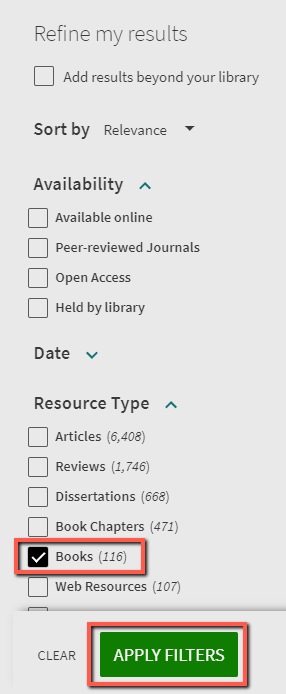 Ebook
---
If you want to find a specific eBook, you can further narrow your book search by putting a checkmark in the box before Available online under the Availability filter. Then click the green Apply Filters button.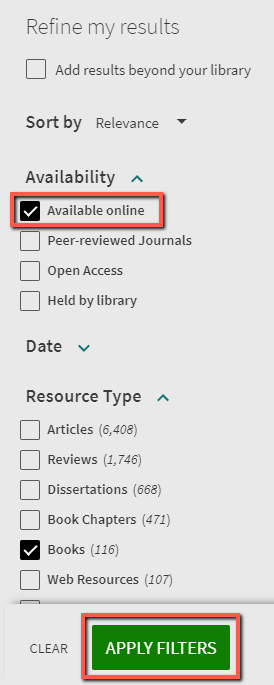 If you still can't find the book you need, request it through Interlibrary Loan (ILL) to borrow it from another library.