Searching for textbooks in the library
Textbooks may be available as ebooks or hard copy books in the library, but the library does not buy textbooks for every class. There are two ways to see whether your textbook is available.
Option 1
Search the textbook title in Library Search and click on the title. The catalog entry will show you all the locations where your book can be found.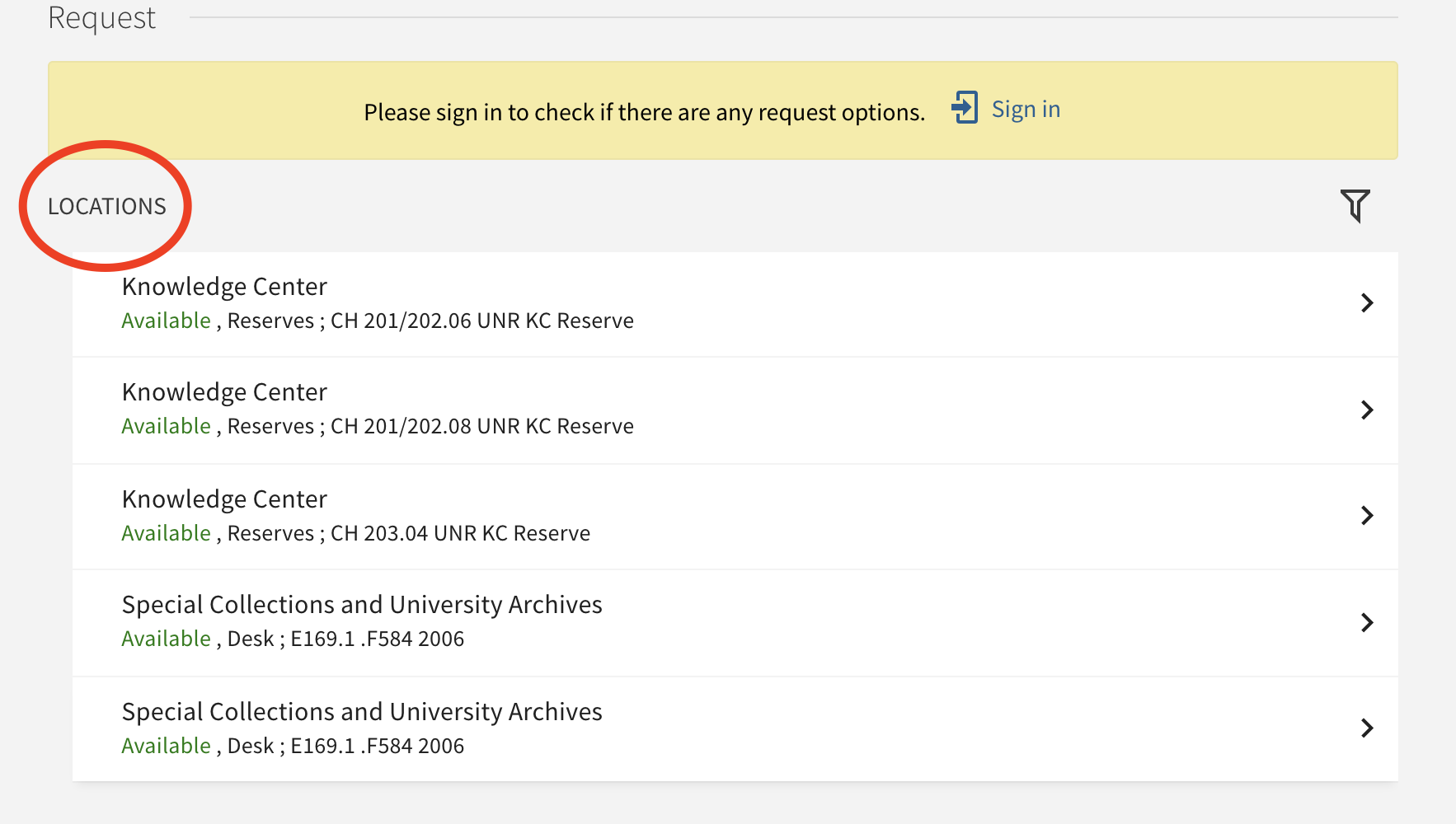 Option 2
Check to see whether your instructor has placed a copy of your textbook on reserve, which allows you to check it out for a limited time period. Search for Hard Copy Reserves by course name on the Finding Course Reserves page. You can check out textbooks on reserve at the Circulation Desk.

Please note: PDFs of articles, chapters, or other scanned materials can only be found by logging into the course reserves system for your course. See Finding Course Reserves for more information.