Using Find It to View the Full Text of an Article
If you find an article citation in a database but cannot find the full text of the article, select Find It or a link that says Find It @ UNR. Find It searches for the article across all library databases. It will either link you to the full text of the article, or if it is unavailable, it will direct you to a page to request the article via Interlibrary Loan.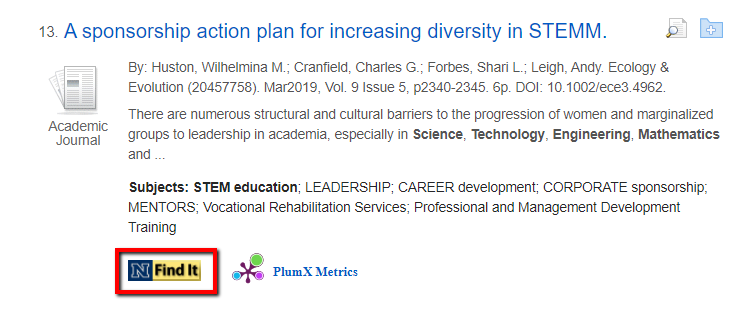 Limiting Your Search to Full Text Only

---
In OneSearch, refine your results to full text items by selecting the Full Text Online filter.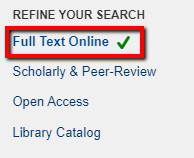 If an item is not available online or in print, you can request it through Interlibrary Loan. See Getting Books and Articles from Other Libraries for more information.