Using What You've Already Found to Find More
There are many ways to expand your research using the results of your initial search.
Scan through titles, abstracts, and introductions to discover additional keywords to try.
Try searching for more items by the author of an item you have already found.
Most databases have subject headings (sometimes called descriptors or keywords) that are assigned to each item. These terms are the official vocabulary for all items in the database on the same topic. Look for these in a OneSearch record by clicking on "Preview." Click on each subject to find more items.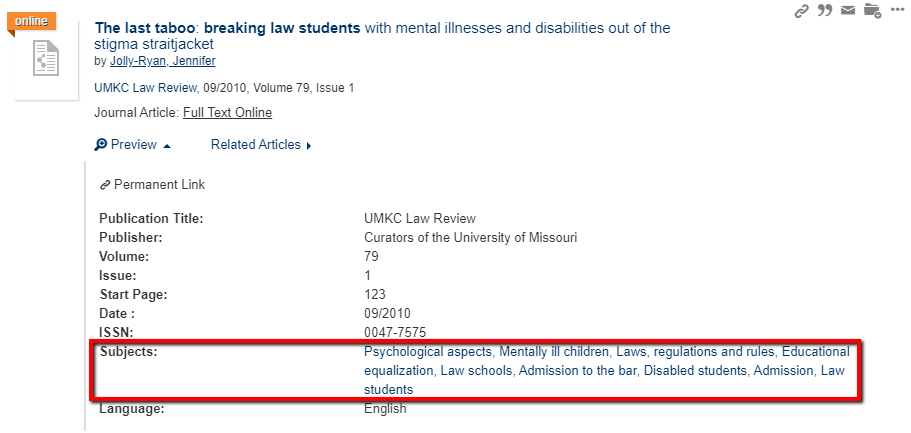 Don't forget to check the bibliography or literature cited sections of the items you have already found. They can lead you to many more related items.