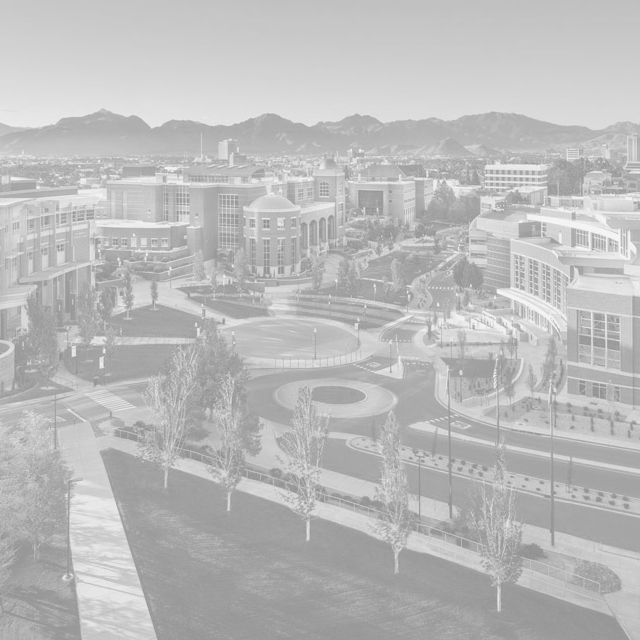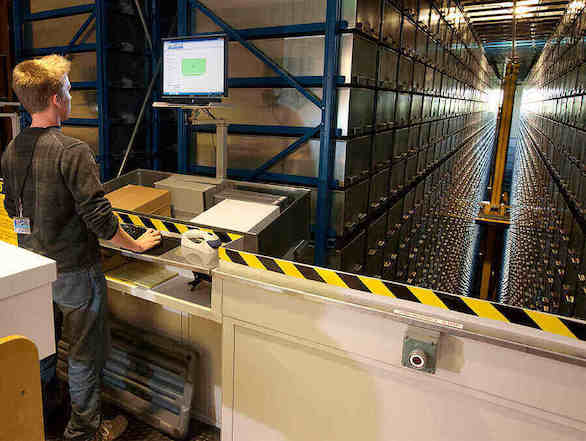 What is MARS
The Mathewson Automated Retrieval System at the Knowledge Center is a robotic system that houses many of the older, low-use books, journals, and other materials. These materials were formerly shelved in the stacks in Getchell Library, Special Collections, the Business & Government Information Center, Life & Health Sciences Library, as well as in the off-site storage facility. This is a temperature-controlled, efficient space that enables us to have a lot more open spaces for study, work, and collaboration throughout the Knowledge Center. Book stacks take up an enormous amount of space, and MARS frees up a great deal of that space. The system provides quick access to these materials, when compared to other storage options.
What Materials are in MARS?
The basic parameters for what is housed in the automated retrieval system are:
Books published before 1995 that have been checked out 7 or fewer times in the last 20 years.
Journals that are older than 1 year (1 full year, plus the current year will be kept in browsing stacks).
The Permanent Reserve Collection from Getchell.
Most of the Special Collections.
Most of the government documents.
Excluded from inclusion in MARS are:
Pictorial works (books with lots of pictures) in call number ranges N, TR, and TT (art and photography.)
Books in call number range F836-F850 (Nevada History)
Music scores
Certain individual journal and reference titles to be determined by subject specialists and our knowledgeable users.
Most of the high use and Nevada-related government documents
Other high use materials
Fictional literature is subjected to a different standard: Books in the literature areas checked out 5 or fewer times and published before 1980 are subject to inclusion in MARS.
How do I get things from MARS?
Use Library Search to search for a topic or title. If an item is in MARS, the resulting record will display as:
Available at, [Knowledge Center] MARS; (call number).
Sign in with your NetID or Community Borrower information to place a Request. After OPTIONS, click Request, choose your preferred Pickup Location, and then hit SEND REQUEST. You will receive an "On Hold Shelf Letter" via email when the item you requested is ready for pickup.
For assistance requesting from MARS or if you do not receive a pickup notification, please visit the Circulation desk in the Knowledge Center.