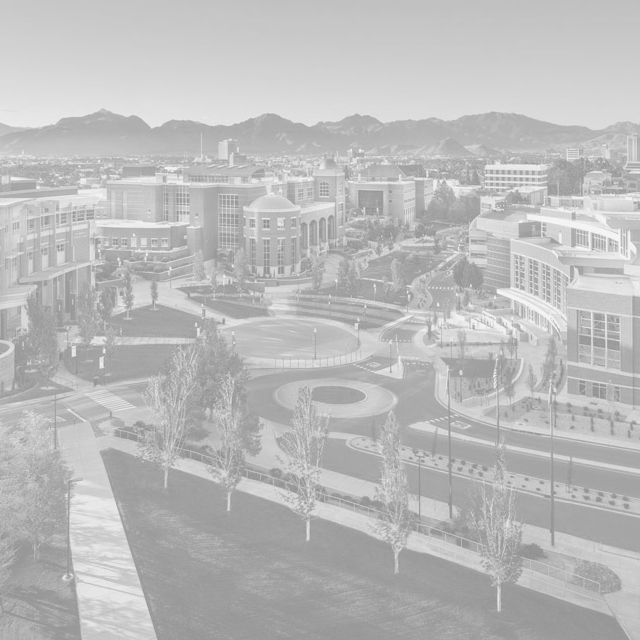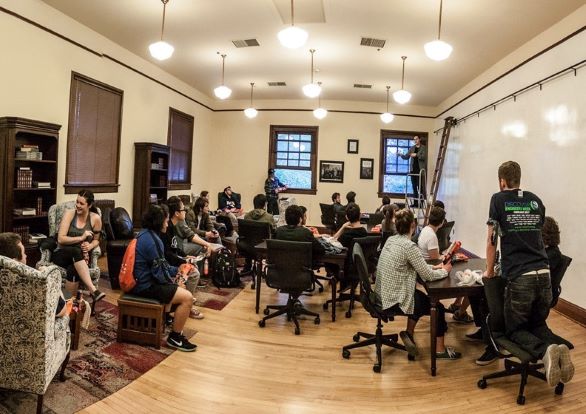 Looking for a place to study with your team?
The Knowledge Center and the DeLaMare Library have a variety of locations that can be reserved for group study. Click on the links below to reserve a room online, or find study room locations via our library floor maps.
Group study room FAQs
---
Can I use a group study room by myself?
We ask that groups of two or more use the group study rooms at the Knowledge Center.
The Lilli Brant Reading Room can only be scheduled by groups with eight or more people.
---
Are all rooms available for reservations?
Group study rooms on the 2nd and 3rd floors of the Knowledge Center are not available for reservation. These rooms are on a first-come-first-served basis.
---
Which rooms are available for reservation?
Group study rooms on the 4th and 5th floors of the KC are available to book online. If they are not reserved the rooms are first come first serve.
Room 202A at the DeLaMare Library
---
What happens if I am late for my room reservation?
Group Study Room reservations are forfeited after 15 minutes.
---
If a room is open can we take it?
Before taking an open room make sure that the room reservation card next to the door is free of conflicting events. If there are no reservations for a room it is free for use.
---
What is in a group study room?
Conference-style table and chairs, one monitor for users to connect their personal laptop, one white board.
White board supplies can be checked-out at the Access Services Desk.
Laptops are available to be checked out from the @One Media Checkout.
---
How do I make a group study room reservation?
We recommend using a computer. The booking system is not mobile-friendly on all devices.
Please navigate to the University Libraries home page then click "Reserve a Room", and log in with your NetID and password to University Libraries Scheduling System (MIKC, DLM, PSAC).
Click "Create a Reservation" top left
Click "Book Now" top right
Enter "Date/time and Number of people"
Click "Search"
Click "plus sign" on the space that is available
Click "Add Room"
Click "ok"
Click "Next Step" (adding setup notes is optional)
Click "Next Step"
Enter Event Detail (Event name and Event type), also make sure your email is correct
Click "Create Reservation" top/bottom right
---
Can I make a same day reservation?
If using the online portal, they must be reserved by 4:00 pm the business day prior.
You can also call Library Administration at 775-682-5684 and we can make the reservation for you. We require four hours advanced notice to make a same-day reservation.
---