Faculty and graduate study spaces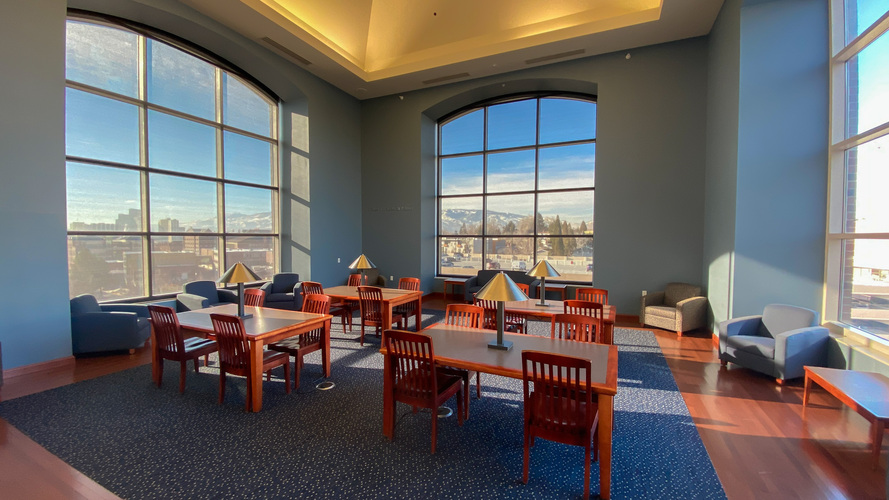 Library spaces access request
For faculty and graduate students
The faculty and graduate reserved studies are located in suite 421, on the 4th floor of the Mathewson-IGT Knowledge Center (MIKC). The space is a designated quiet zone available only to authorized faculty and graduate students. It has assigned studies, assigned lockers, and is equipped with four computers, outlets, tables, and chairs for use.
The Pillsbury Graduate Quiet Study is located in suite 500, on the 5th floor of the MIKC. This space is also a designated quiet zone for authorized graduate students access only. The space is equipped with four tables, outlets, fabric lounge chairs, and outlets.
Activate your WolfCard
WolfCard (key-card) activation is needed in order to enter the rooms. You can request WolfCard activation from the request form on the right.
Processing
The WolfCard activation process may take up to 5-7 business days.
Terms
WolfCard activations for current faculty, staff and graduate students are only valid for one academic year, from July 1st - May 31st. To retain access, it is required to reapply annually.
Questions?
For any questions, contact John Malinowski.